We specialize in working with people who shy away from speaking to a therapist.
People hesitate to call a therapist for various reasons.
For example, people often treat themselves instead of going to the doctor. Many people wrap their own sprained ankle and Google physical therapy exercises. They talk to family and friends for support and wouldn't even think of making a behavioral health appointment. Sometimes though, it's good to see an expert to check in and learn what Google couldn't tell you. Therapy offers personal health and growth beyond family, friends, and self-help.
People who aren't shy about seeing a therapist already know they're not crazy.
That is, they're already aware of the benefits to therapy. Like those who see the value in taking vitamins for fitness, they value the impact of introspective contemplation and deeper perspective on cognitive, emotional, and interpersonal well-being.
Whether you're new to therapy or it's an old hat, it's often hard to make the initial appointment. We understand the courage it takes to reach out, and we appreciate the effort it takes to find a good, therapeutic fit.
We're not asking you to sit down, say hello, and share your deepest thought.
We simply ask that you pause. Take a moment to sit and chat. Let's see where the conversation goes.

Personal Therapy
We provide private, individual counseling for your concern, at your pace. In-person therapy is offered at our Round Rock, TX office on Chisholm Trail, Suite 506.

Online Therapy
If you're working 12+ hours per day or have young children attached at the hip it may be difficult to get away. We cater to busy, active people by offering the convenience of online therapy.

Testing
We assess intelligence, academic achievement, personality, surgical screening, and mental fitness.
Contact us to discuss other testing needs.

Consulting
If your'e a medical professional who needs clarification of a behavioral health diagnosis, give us a call. We'll gladly work with you and your client to make sure their needs are identified and addressed.

Michael Mason, PsyD
Michael places emphasis on connection, meaning, and purpose in life. He has a dry sense of humor, and can always find an upside in a situation. He, in addition, doesn't use psycho-lingo in everyday conversation and, therefore rarely uses it in therapy.
Michael, owner of Round Rock Square Hole, PLLC, is a Retired Veteran who began military service as an enlisted Coast Guard member and retired as an Army officer. He has deployed to Iraq, Afghanistan, and in support of Hurricane Katrina.
Michael is a Licensed Clinical Psychologist in Texas and Ohio. He attended the University of South Alabama and Carlos Albizu University. He often uses Cognitive Therapy and Existential Therapy. Both Michael and Belinda use empirical methods, with an understanding of sample bias and its effect on results.

Belinda Luna, LCSW
Belinda's infectious smile and vivacious personality make you want to never miss a session. She's the wife of a Retired Veteran and mother of an Active Duty Sailor.
Her message to you: "I have been blessed with a lot of experience working with families and individuals both military and civilian. I look forward to working with you on coping skills, stress management and life in general."
Belinda is a Licensed Clinical Social Worker who studied at the University of Texas at El Paso, as well as New Mexico State University. She's fluent in English and Spanish.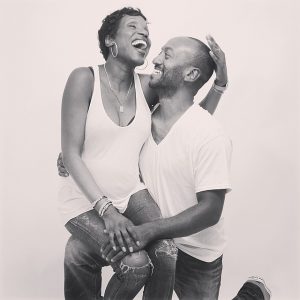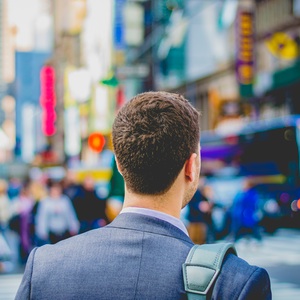 We do what we do because we know what it means to give, to serve, to sacrifice.
We want to be there for those who always put needs of family, friends, Battle Buddies, Shipmates, Wingmen, or other responsibilities above themselves.
Normal people engage in therapy (a.k.a. counseling) because they understand it's a tool. What carpenter says "I'm too much of a man, woman, or superhero to use a tool!" Is he/she the tool?"
Normal people use a hammer when the job calls for a hammer. Extraordinary people too often think they can do the job without one.
Guess what?
They can! But can you imagine what they're fist will look like when they finish?