Clients' Famous Words
WHICH QUOTES RESONATE WITH YOU?
(With my clients' permission:)
"Someone said 'a picture is worth a thousand words,' but some words are priceless."
M.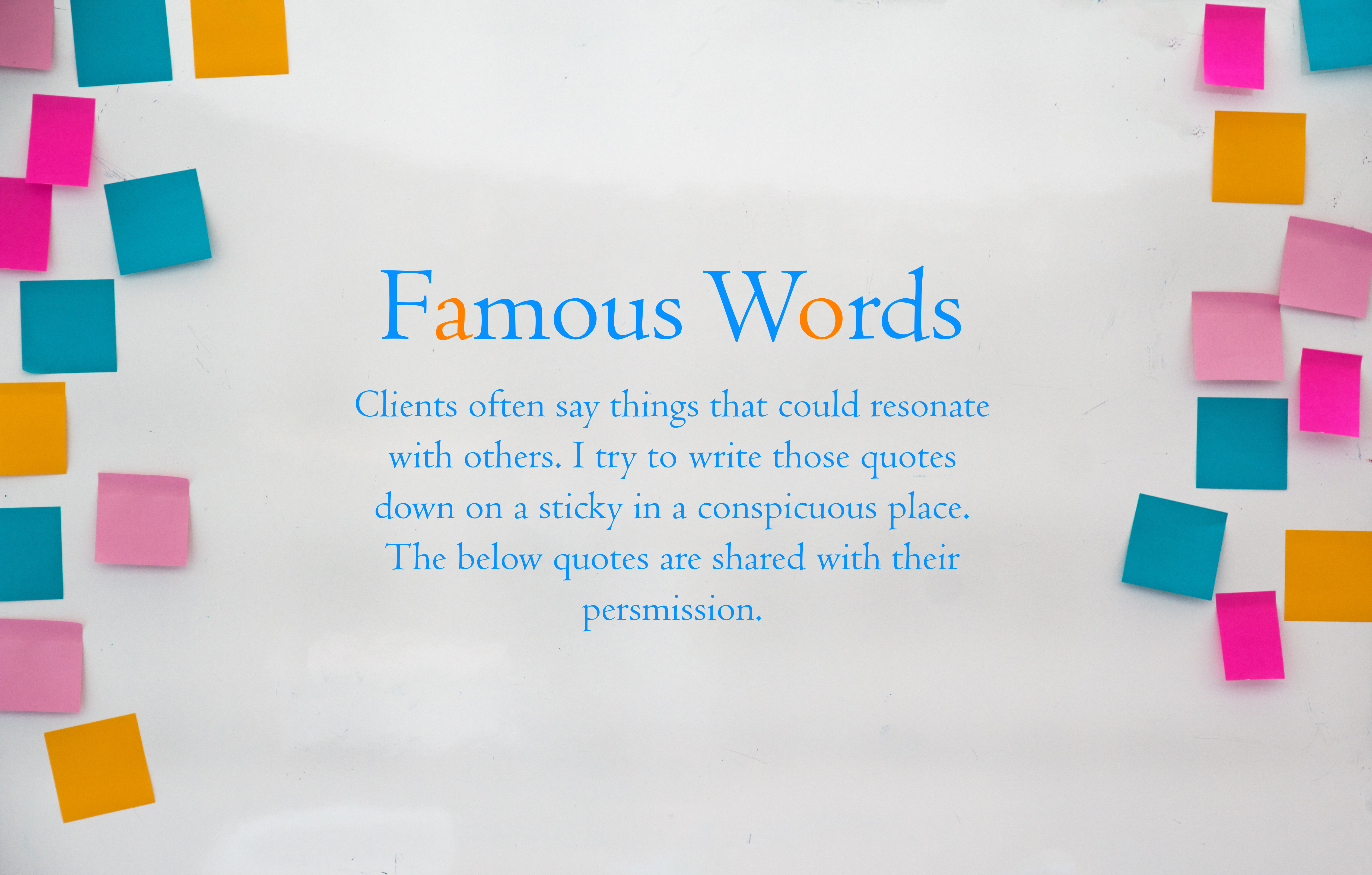 "If you really want to learn, listen to someone you're trying to teach."
M.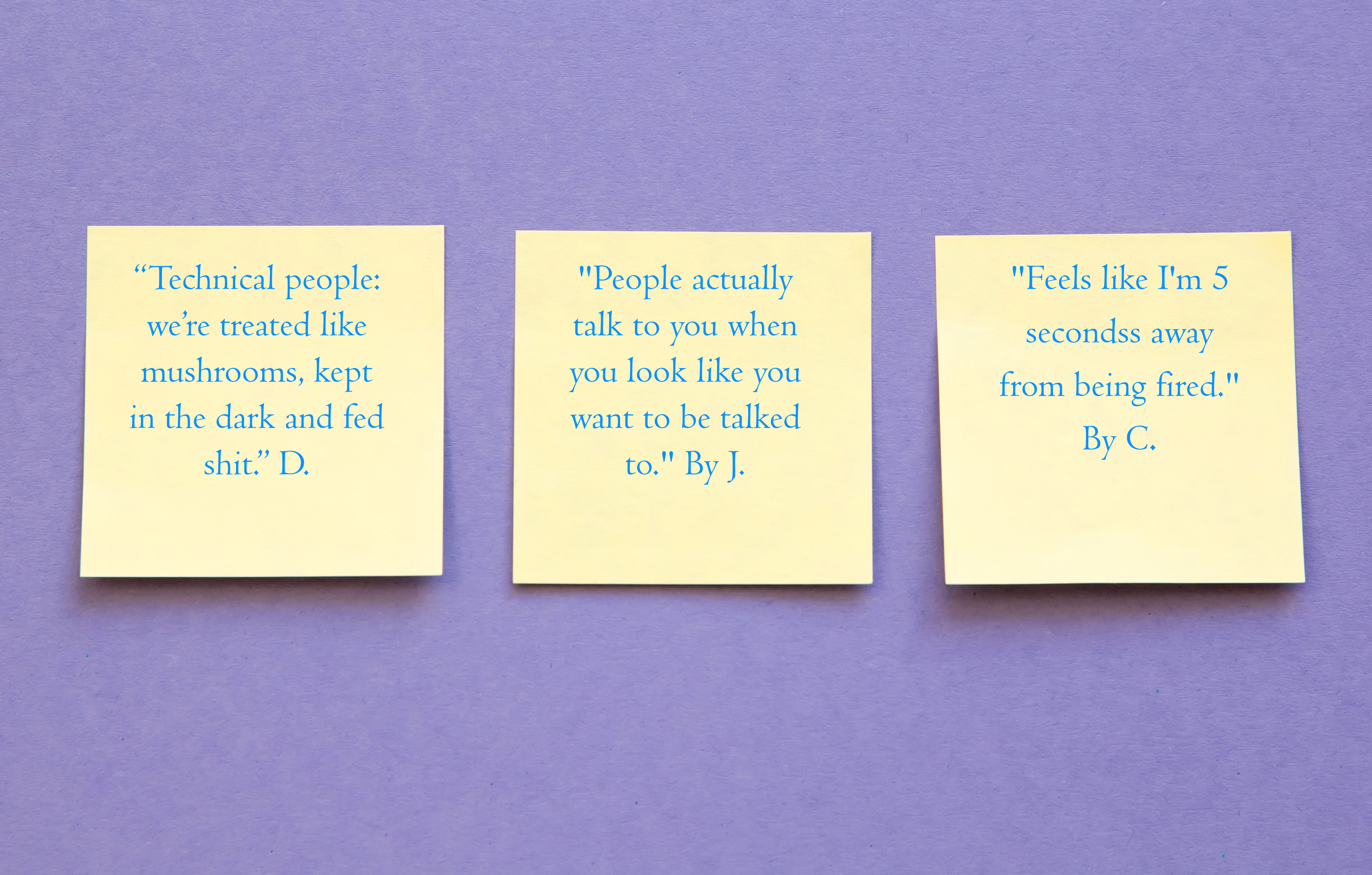 "A therapeutic relationship is similar to others in your life. Don't be afraid to talk about that one too."
M.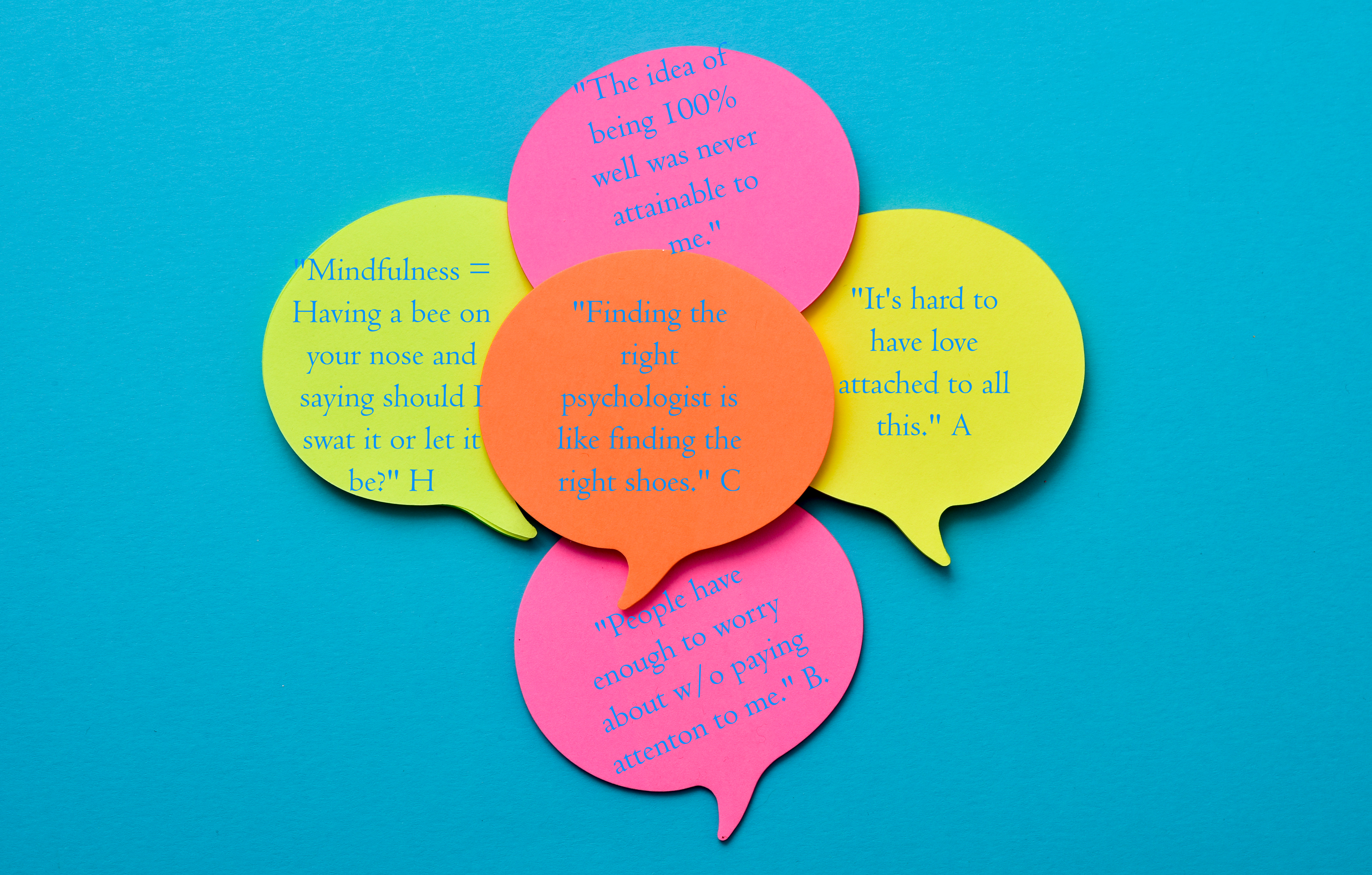 "Some people were born to help others."
M.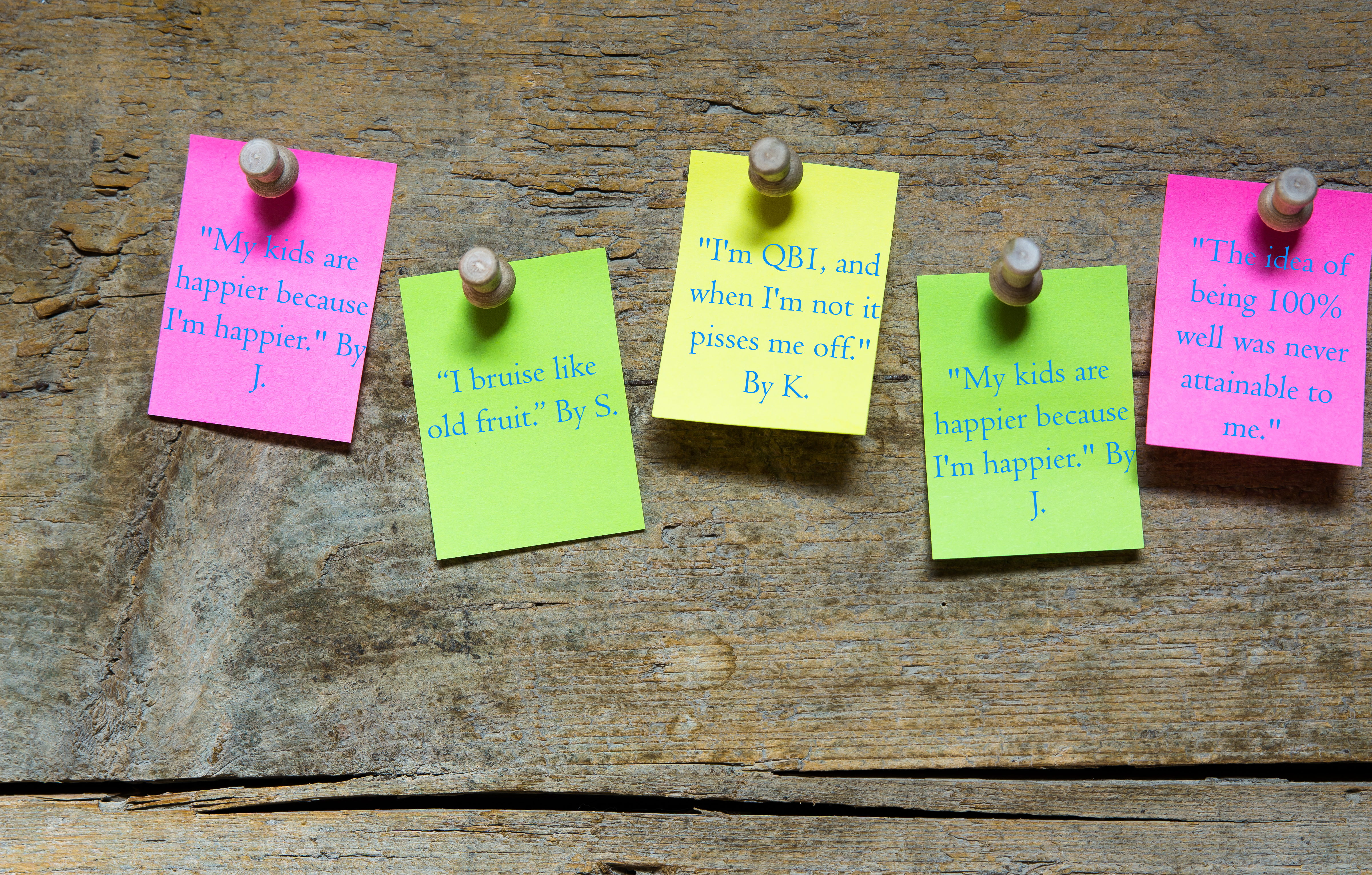 "Ain't no freaking way I'm staying in for 20!"
Said M. 22 years before retiring